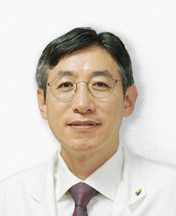 Dear members of the Korean Musculoskeletal Tumor Society,
I am honored to have the opportunity to serve as the president of KMSTS.
The history of the KMSTS, which has a high degree of expertise group among the Korean Orthopaedic Association, has celebrated its 33rd anniversary this year as it has grown with the passion of many senior teachers, senior and junior fellow members.
Recently, the complex international situation and infectious diseases seem to have slowed the world's clock by a tempo, but it is gradually normalizing. Now is the time when academic activities that go beyond the past are required. In line with this, the KMSTS is also scheduled to have active domestic and international academic schedules along with the resumption of international exchange.
Internally, I would like to organize the deep-rooted history of our society, which has been accumulated over the years, in line with the status of the society celebrating its 33rd anniversary. In addition, we will actively promote projects that have been at a standstill by activating committees within the society.
Above all, multidisciplinary treatment and research cooperation are needed, and since there are actually being actively organized within each institution, we will create a foundation for these members to cooperate and academic exchange centered on the KMSTS.
I think it is time to actively promote exchanges with local orthopedic surgeons' associations and focus on promoting them to the public and the government.
Although my shoulders are as heavy as the status of the KMSTS, I will do my best to develop the society with the wisdom of the respective councilors and advisors and the passion of the members.
I wish all members good health and good fortune in 2023.
January 2023
President, Hyun-Guy Kang
· Date of establishment: August 24, 1990
· Board of Directors
| Year | President | Secretary |
| --- | --- | --- |
| 1990 ~ 1995 | Han-Goo Lee | Dae-Kyung Bae |
| 1996 ~ 1997 | Han-Goo Lee | Soo-Yong Lee |
| 1997 ~ 1999 | Han-Goo Lee | Yong-Goo Kang |
| 2000 ~ 2001 | Han-Goo Lee | Dae-Kyung Bae |
| 2002 | Soo-Bong Han | Han-Soo Kim |
| 2003 | Dae-Kyung Bae | Han-Soo Kim |
| 2004 | Seung-Goo Lee | Han-Soo Kim |
| 2005 | Soo-Yong Lee | Kyu-Ho Shin |
| 2006 | Jae-Do Kim | Il-Hyung Park |
| 2007 | Jung-Soo Han | Duk-Sub Shin |
| 2008 | Sang-Hoon Lee | Dae-Geun Jeon |
| 2009 | Yong-Goo Kang | Won-Jong Park |
| 2010 | Kyu-Ho Shin | Sung-Taek Jung |
| 2011 | Il-Hyung Park | Jung-Ryul Kim |
| 2012 | Won-Jong Park | Yang-Gook Jung |
| 2013 | Dae-Geun Jeon | So-Hak Chung |
| 2014 | Duk-Sub Shin | Wan-Hyung Cho |
| 2015 | Yang-Gook Jung | Jung-Il Kim |
| 2016 | Sung-Taek Jung | Young-Soo Jeon |
| 2017 | Han-Soo Kim | Hyun-Guy Kang |
| 2018 | Jung Ryul Kim | Ilkyu Han |
| 2019 | So-Hak Chung | Won-Seok Song |
| 2020 | Wan-Hyung Cho | Sung-Wook Seo |
| 2021 | Young-Soo Jeon | Kap-Joong Kim |
| 2022 | Jung-Il Kim | Seung-Hyun Kim |
| 2023 | Hyun-Guy, Kang | June Hyuk, Kim |
· 2019 Member of the board of Directors
Jung Ryul Kim ,Jung-Il Kim, Han-Soo Kim, Won-Jong Park, Il-Hyung Park, , Duk-Sub Shin, Dae-Geun Jeon, Young-Soo Jeon, Sung-Taek Jung, Yang-Gook Jung, Wan-Hyung Cho
President: Hyun-Guy, Kang
Secretary: June Hyuk, Kim
Member of the Board of Directors
Won Jong, Bahk, Dae Geun, Jeon, Duk Seop, Shin, Yang Guk, Chung, Sung Taek, Jung, Han Soo, Kim, Jung Ryul, Kim, So Hak, Chung, Wan Hyeong, Cho, Young Soo, Chun, Jeung Il, Kim, Won Seok, Song, Il Kyu, Han, Sung Wook, Seo
Advisory Committee
Myeong Sang, Moon, Dae Kyeong, Bae, Sang Cheol, Sung, Ju Cheol, In, Jae Yun, Jung, Su Bong, Han, Jae Do, Kim, Su Yong, Lee, Jeong Su, Han, Yong Gu, Kang, An Hee, Lee, Gyu Ho, Shin, Il hyeong, Park
Statutory Auditors
Kap Jung, Kim, Seung Hyun, Kim
Scientific Committee
· Chairman: Il Kyu, Han
· Member: June Hyuk, Kim, Yong Jin Cho, Jae Young, Lee, Min Wook, Joo, Eun Seok, Choi, Wan Lim, Kim, Yong Sung, Kim
Editorial Committee
· Chairman: Wan Hyeong, Cho
· Member: So Hak, Chung, Young Soo, Chun, Won Seok, Song, Sung Wook, Seo
· Examiner: Seung Hyun, Kim, Chang Bae, Kong, Seung Han, Shin, Jong Woong, Park
Medical Insurance Committee
· Chairman: Kap Jung, Kim
· Member: Hwan Seong, Cho, Seung Han, Shin, Wan Lim, Kim, Sang Hyun Cho, Jang Woo, Young, Sungmin Kim
Public Relations Committee
· Chairman: Jeung Il, Kim
· Member: Chang Bae, Kong, Young Jin, Cho, Yong Suk, Lee, Won Ju, Jeong, Jong Hun, Baek
International Conference Preparation Committee
· Chairman: Duk Seop, Shin
· Member: Yong Sung, Kim, Dae Geun, Jeon, Yang Guk, Chung, Sung Taek, Jung, Han Soo, Kim, Jung Ryul, Kim
Textbook Publication Committee
· Chairman: Il Kyu, Han
· Member: Seung Hyun, Kim, Kap Jung, Kim, June Hyuk, Kim, Chang Bae, Kong, Min Wook, Joo, Eun Seok, Choi
Public Education and Media Relations Committee
· Chairman: Han Soo, Kim
· Member: Jong Woong, Park, Won Seok, Song, Seung Han, Shin, Jong Hun, Baek
Multidisciplinary Care Committee
· Chairman: Hyun-Guy, Kang
· Member:
June Hyuk, Kim
Pathology Division
Radiology Division
Medical Oncology Division
Radiation Oncology Division
Surgery Division
Basic Research Division